I could!
Written by Вера Черникова из Москвы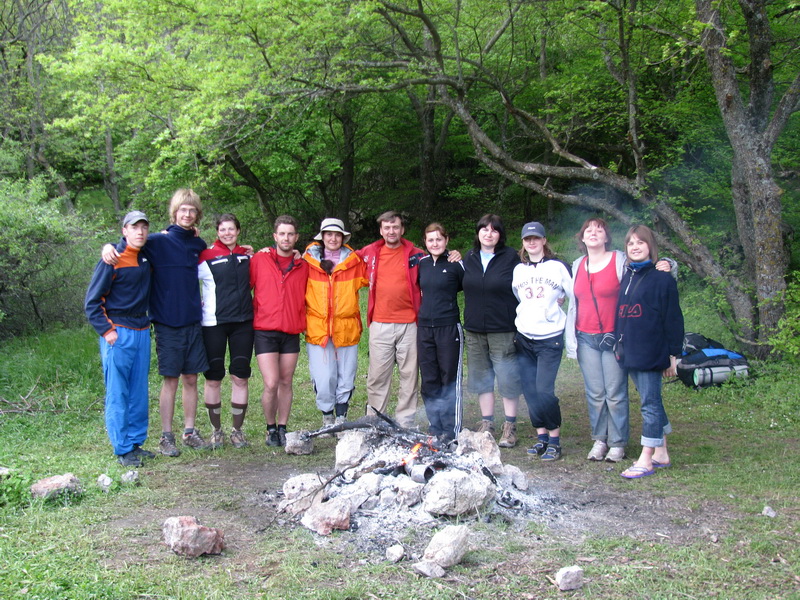 Pair words about a hike " Romantik kollekshn " on May, 2-10nd 2009г.
Wished to write to you at once as has returned from a hike, but was in any stupor, now, apparently, has departed. Thanks you, thanks your site. My long-term dream has come true. Annually getting in May to Crimea, I with envy licked lips on rjukzachnikov, thinking, that for me it is not real... Years went, I got fat and weakened, and suddenly it has occured(happened). I - could! I - have consulted. Thanks Sorokin and all children(guys). Around there were so much young and strong people, that itself become younger and is stronger, it was a shame to concede, though few times a backpack at me took away.
There was all - both water, and a snow, and a hailstones, and still there was a sun, mountains in colors(flowers), adventures, and a condition of full happiness what only can be tested. And how many I have learned(have found out) new and remarkable people.
But the most important is, certainly, Sorokin (instructor). It(he) surprising. Knows all courses for memory, and possesses unique ability to conduct raznosherstnuju the company of tourists from a point to a point without backlog from the schedule. Thus it(he) does not press and sees all needs conducted.
I would write a response on your site, but I do not possess sufficient literary abilities. I shall ask to make it somebody of "ours", with us there were professional linguists.
The photo of farewell, photographes Sorokin, I the fourth on the right.
I hope, that not last time.
Vera of Tchernikov,
Moscow 2009.