The Strawberry Sea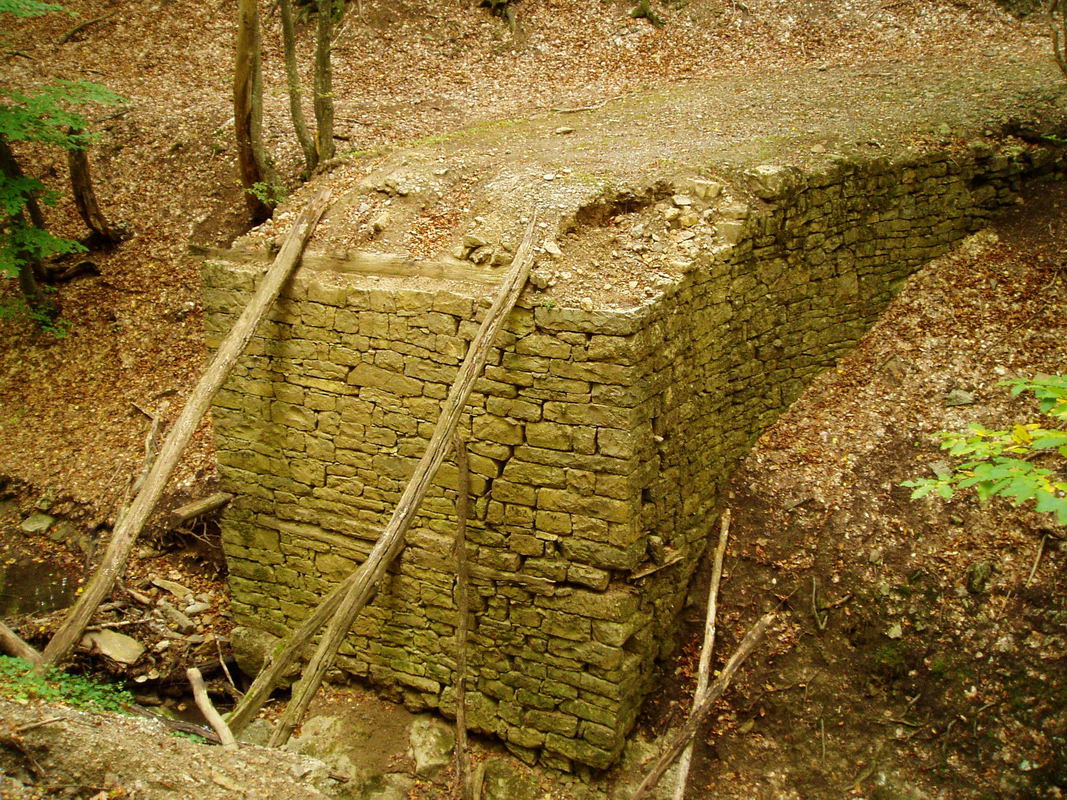 Crimea, 3 days, 30 km. 70 Euro. Complexity: average.
How to get to the sea? It is not difficult - it is necessary to begin on a strawberry glade, long to go through beechen wood, to stay the night in a birchwood and then to a sharp stone crest so unlike flat Crimean mountains, to run to the sea. And there both cypresses and a viscous smell of a juniper and ancient Tauris have adjusted something specially to our arrival. A relax...
Simferopol - Zemlyanichnoe - Wet Indol - Maski pass - Ay-serez - a ridge of Orta-Syrt - mountain Ambulapla - Veseloe - the Kutlaksky bay - Karaul-Oba - Imperial beach - the Golitsynsky track - Novyi Svet - Sudak.
Itinerary
Day 1. Simferopol, Zemlyanichnoe, Maski pass, Ay-serez.
Group gathering in Simferopol at railway station (11:00). Moving to settlement Strawberry (an hour and a half). Hundred years ago, descendants of terrible nomads here have settled is ready and alanov. In honour of the last district named subsequently Ortalan. And the river along which we will begin lifting in mountains Indol is called, it is probable in honour of road to India - the Great Silk way passing in these edges. Arguing on mysteries of history we will imperceptibly type 400 metres of height and by ruins of the ancient bridge we will jump out at last on the Main ridge (Crimean mountains) near Mask pass. Beechen wood recedes, and in gleams the sea - while far, but very present already is seen. We spend the night in a birchwood (tourist's parking Ah-serez).
Day 2. A ridge of Orta-Syrt, Cheerful, the Kutlaksky bay, Black sea.
Ridge of Orta-Syrt - one of my most favourite places in Crimea. This narrow crest is picturesque in itself and is an excellent specific platform. Here there are no trees covering the review. Here there is a sea (ahead), deep valleys and high mountains (on the right and at the left). We go down all more low, foreshortenings constantly change, prospects open - the camera works continuously. In the end of a ridge is small solar vodopadik - why it would not will be freshened?
Further all is simple - we cross a line, we pass settlement Cheerful and we become on a lodging for the night in the Kutlaksky bay directly on a beach.
Day 3. Cape Sentry-both, the Imperial beach, the Golitsynsky track, a New World, the Pike perch.
Sentry-both bewitches the beauty - the track bends around cosy bays, clambers between freakish warm rocks, is unsteady here and there drugged by dense aroma of a juniper. It is said that here unusual power that thousand years ago here there was a mysterious settlement of Tauris. Yes, ancient knew where to lodge.
After small rest we continue a way on "brendovym" to places - the Imperial beach, Shalyapin's grotto, Golitsyn's track. Repeated bathing in the sea and not less repeated photographing is almost inevitable against. Very "photogenic" places.
By 15:00 it is finished on New World quay. The route end. Someone it is necessary to sunbathe, someone leaves on a minibus in the Pike perch to change on the bus to Simferopol. At purchase of return tickets consider that on Simferopol zhd station you will get not earlier 18:00.
The schedule of "Strawberry sea" tours.
Dates (start - finish) the nearest planned three-day campaigns "the Strawberry sea" are more low listed. The organisation of this round to order - is possible at any time convenient for you.
No such tours in schedule