Mountain of Love - a hike in Transcarpathia
Next tour:
custom made tour is possible
Our route will take you to the most beautiful places of Transcarpathia. Svidovets & ndash; this is a real mountainous country, where meadows and lakes are reminiscent of Switzerland. And right in the middle of this country stands the Mountain of Love, in honor of which the route is named. And further, further, Polonina Red impresses with its expanses and views, ascending to & nbsp; span> Mount Strimba (1719 m) and descent to the authentic Transcarpathian village of Kolochava.
Ivano-Frankivsk - Yasinya – Dragobrat – Svidovets Ridge - Mount Stoog (1704 m) - Mountain of Love - Polonina Red – pass Prislop – Mount Strymba (1719 m) – village Kolochava – Saddle of Popadi - Mezhgorye – Ivano-Frankivsk
Itinerary of the trekking tour "Mountain of
Love
"
1 day. Ivano-Frankovsk, Jasinja, Dragobrat
The group meets at station of Ivano-Frankovsk and goes on a minibus to village Jasinja. Our route on a ridge of Svidovets From here begins. We will rise on streaming road and we will rise near to a camp site of Dragobrat where we will stay the night on a picturesque glade. A fire, the first acquaintance.
2 day. A ridge of Svidovets, mountain the Stack
Today we will rise on mountain the Stack (1704) and we will begin a route on western Svidovtsu. We are waited by tremendous kinds of mountain circuses, the Alpine meadows and lakes. The road on Svidovtsu goes equal and convenient. On a lodging for the night we will rise near to mountain Stogi (1378).
3 day. Love mountain, Ust-black.
Today we will start to go down from a ridge of Svidovets. The track will sweep downwards through dense beechen woods yet will not lead to that Mountain of Love. At first sight a place the most usual, but you would know what legends it surround... And in the distance already is seen polonina Red, sledushchy a ridge on which we will go. We go down in village Ust-black and we rise on a ridge Red. We will stay the night on polonine Gavajsgavor near to small houses of shepherds.
4 day. polonina Red, pass Prislop.
Today we will go all the day on polonine Red. Here tourists and places reserved infrequently go. In the summer here the bilberry around ripens and it is possible for it to diversify the diet. On spending the night we will rise on pass Prislop.
5 day. Mountain Strymba, village Kolochava, an olden time museum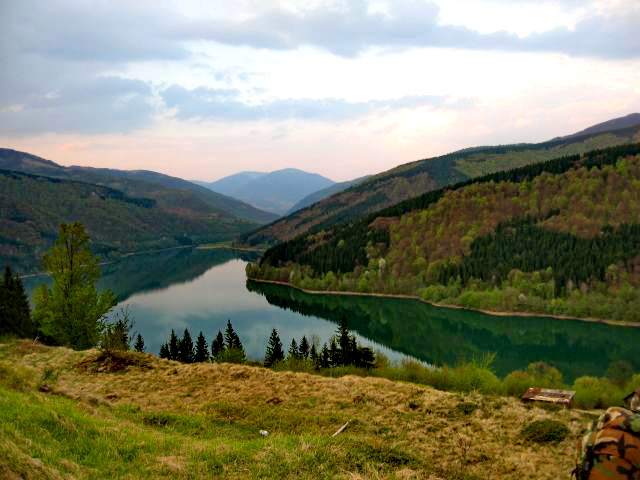 Today we will begin a way on mountain Strymba (1719) which is proud and highly towers among neighbouring mountains. At first we will ascend to mountain Streminis, and then on Strymbu, from here it is already visible far neighbouring mountains - Gorgany and a ridge Red. We go down in authentic village Kolochava where it is possible to visit an olden time museum open-air. On spending the night we will rise at Olshansky of a water basin.
6 day. mezhgore, Ivano-Frankovsk or Lvov.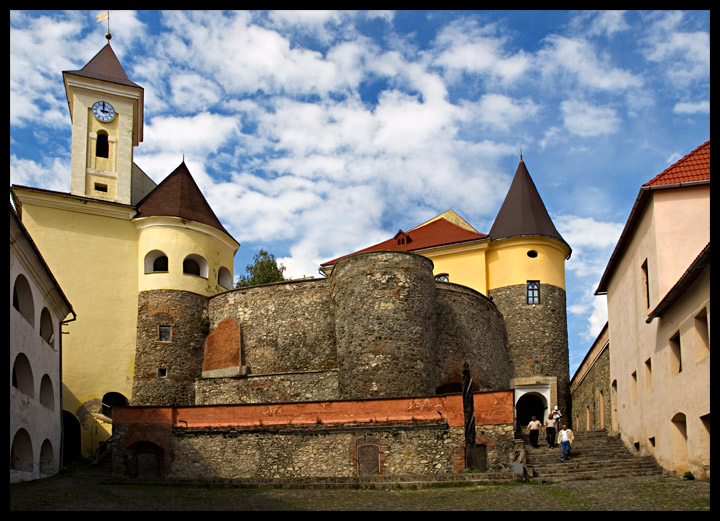 Early in the morning we leave in Mezhgore, whence it is possible to leave both in Ivano-Franoksk and Lvov, and in Mukachevo if you want to visit an ancient castle of Palanok. The instructor and the basic part of group leave to Ivano-Frankovsk.
The guide can change the route depending on weather and a group condition.