Complete set of equipment of Leonid Smyshljakov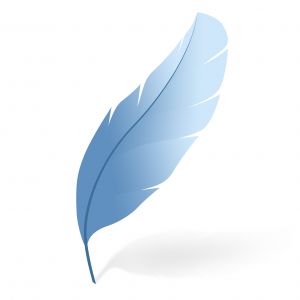 Not so long ago I have addressed to all skilled tourists with the request to share with the public the operating time in a question of selection of equipment. The first our constant client - Leonid Smyshljakov has responded. It(he) has sent the list of equipment used by it(him) in years(summer) hikes across Crimea. The weight of the complete set of equipment and clothes makes only 8,3 kg!!!
The table of equipment
The equipment in the given table is grouped in a place of a disposition during walking. The weight is specified in grams.
Inside of a backpack 5050
Backpack 850
Kovrik 230
Tent (740) pegs (180) 920
Sleeping bag 980
Hat 105
Termobele 255-185 440
Tapki 172
Mug (98)-spoon (29) 127
Lantern 15
Cellular 71
Mike-sleeveless jacket 135
Termofutbolka dl.rukav 120
Swimming trunks 100
Cowards 80
Shorts 125
Socks of 2 pairs 60
The razor (30)-washed (45) 75
Mirror (23)-hairbrush (5) 28
Tooth-paste (40)-brush (10) 50
Paper toilet 30
Garbage bags 30
Cream 30
Card(Map) 5
Lighter a needle a thread 15
Ренатидин-цитрамон-soda 80
Pencil - the handle 7
Pasp.bil.den.kejs.kljuchi 170
On itself 2732
Trousers (425)-belt (75) 500
Krossovki 840
Stick 525
Shirt 170
The field-glass 285
Kneecaps 95
Cowards (80)-socks (25) 105
Knife 35
Scarf nosovoj 15
Garmin (on a strap) 162
On a belt(zone) of a backpack 515
Battery 2х14,4х23 120
poncho 233
Jacket 162
Further Leonid results(brings) more detailed information on basic elements of the complete set of equipment.
Tent Lajt 2 Nova Tour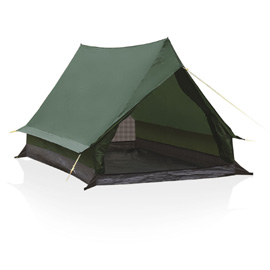 Motives of purchase: Chose tent with the least weight of an awning carelessly on other characteristics. Ordered through the Internet.
Nowadays given model is removed(taken off) from manufacture. On change to it(her) has come - " Lajt plus 2 N "
Characteristics
* the Sizes of tent: 120х200х110.
* Materials: tent - Nylon Taffeta 210 T silicon PU, water resistance 2000мм.; a bottom - Poly Taffeta 210 PU, water resistance of 3000 mm.
* Racks and pegs in the complete set do not enter.
* Weight declared: 780 gr.
* Weight measured (only an awning): 740 gr.
* Weight of 12 pegs: 180 gr.
* the Price in 2007г. 1750 r.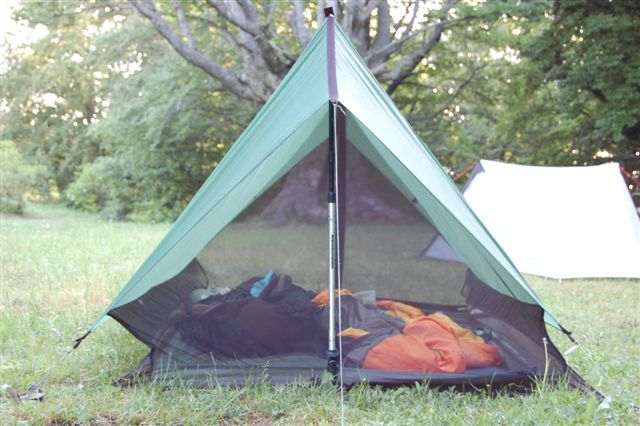 Pluss
* Small weight and volume in the combined kind.
* Good ventilation.
Minuses
* Temperatures behind a board and in tent identical.
* Borrows(Occupies) a lot of place for installation (because of delays).
* it is a little diskomfortno from sensation of vulnerability as the tent is looked through through and it is similar to an awning with a bottom.
Results of operation
Instead of racks I use trekkingovye palok Masters Sherpa. It is packed in kompressionnyj a bag of sleeping bag NORDWAY TREK ULTRALIGHT together with a sleeping bag. During operation almost iron rings under racks at once have jumped out, I use without them. Used in current of 10 days in the beginning of June in Crimea at height 1000м. Spent the night during a good rain. It was inside dry.
Conclusions
Only for warm weather.
Backpack Redfox RACER 40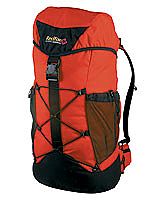 Motives of purchase: Chose an inexpensive easy(light) backpack with a rigid back lateral pockets and pockets on a belt(zone). Bought through the Internet. The description on a site of the manufacturer :http://www.redfox.ru/product/ryukzaki/racer_40/
Characteristics
* the Skeleton: profilirovannyj aluminium
* Volume 40л
* Weight with a skeleton: 850гр., without a skeleton 750 gr.
* the Price in 2008 960 r.
The design of a backpack provides full ventilation of a back. Accommodation of drinking system, pockets from a grid on each side and two pockets on a belt(zone) is stipulated. Adjustable humeral belts of the anatomic form. A demountable metal skeleton. A chest clamp(fixing agent) of straps.
Pluss
* small weight
* a rigid back
* pockets on a belt(zone)
* the belt(zone) can be clasped(buttoned) back (conveniently in transport)
* in each lateral pocket 2 liter bottle of water is located
* the cape on a backpack is not required. It is easily covered with any poncho together with the person.
* owing to small thickness of a bag (18см) the centre of gravity is close to a back
* good ventilation - the back does not sweat at all
Minuses
* rigid straps (can rub shoulders)
* not adjustable back, at purchase it is obligatory to try on
Results of operation
Transferred(Carried) in current of day up to 16 kg - the discomfort is not present. At me color of a backpack yellow. Would prefer red, but was not available.
Sleeping bag Nordway Trek Ultralight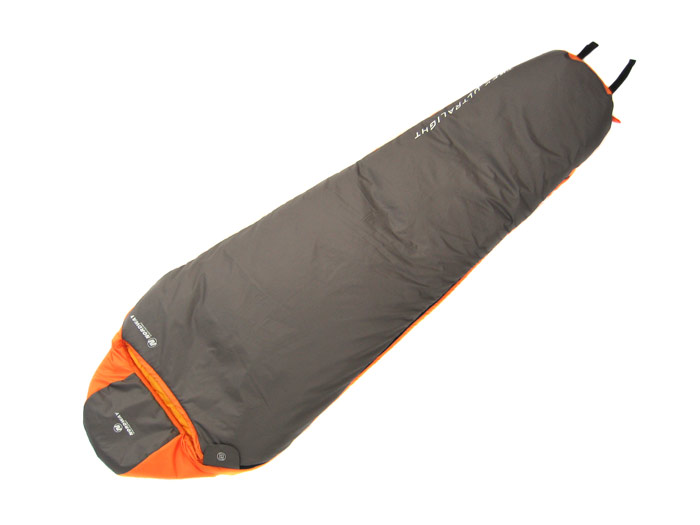 Motives of purchase: the sleeping bag for the summer was necessary. Has bought(purchased) in shop that was easier not choosing as the choice was not. The description on a site of the manufacturer :http://www.nordway-sport.ru/catalogue/tour/detail/?id=296
Characteristics
* Temperature "Comfort", C +9 / +3
* Temperature "Extreme", C + 25 /-2
* the Declared weight, kg 1,1
* Real weight (in kompressionke), kg 0,98
* the Size 215X80X55
* the Price in 2007 1400р.
Pluss
* it is completed kompressionnym with a bag
Minuses
* the lightning jams a fabric of a bag.
Results of operation
For summer it is quite comfortable.
Izhevsk kovrik - modified
We take kovrik usual "Izhevsk" 180х60х0.8см, weight 460гр. We cut half-and-half 90х60см + 90х60см. polovinku it is cut half-and-half 60х45 + 60х45. Two chetvertushki it is stacked against each other and punched two apertures on one short party(side), for the subsequent linkage. Then them it is made slightly an incision on the long party(side).
It has turned out kovrik in the size 120х45см in weight 230гр., put(folded) four times till the size 30х45х3.2 sm easily entering in the smallest backpack. 120х45 it is quite enough size for the person growth up to 175см.
Under legs(foots) we put an empty backpack. Under a head soft kompressionnyj a bag from sleeping bag NORDWAY TREK ULTRALIGHT filled by not used clothes.
There was a material for manufacturing of the second kovrika.
Results of operation
Slept normally.