Beginners hike
Written by Татаринцева Татьяна, Воронеж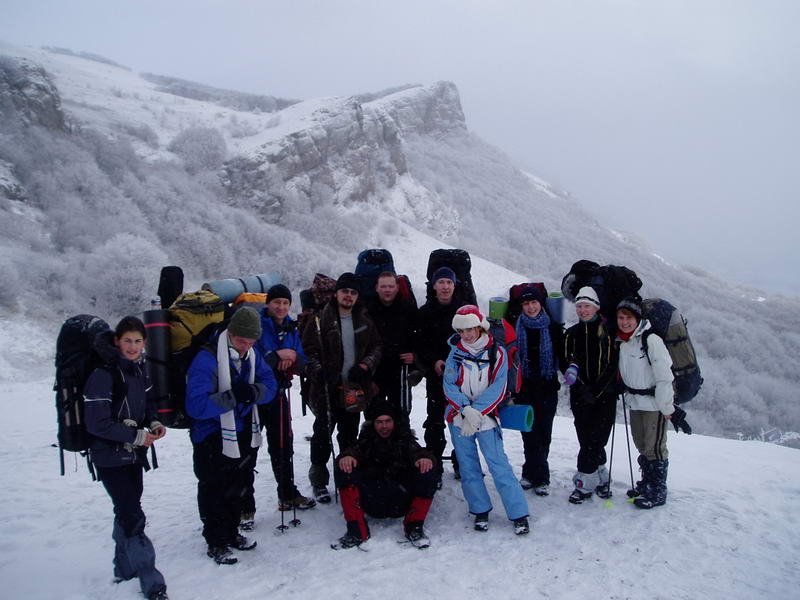 the Response about a winter hike across Crimea " the Most northern Demerdzhi " on January, 3-5rd 2009.
In hikes I the beginner, especially in winter. Anywhere was not, and here has suddenly lighted up. Certainly, all dissuaded: « Where you - on true death, try(taste) all over again in the summer, to live in the winter in tent, horror! » Mum saw me by all means at the bottom of gorge with the broken head and other troubles. All this fine amused me. With whom I wish to go, has found quickly - « Outdoor Ukraine ". Set of the information, friendliness of a site, Cyril's photo (with such you will not be gone), « with pleasure I shall answer any questions » - the choice is made.
Time up to a hike was enough, the winter equipment is coordinated(agreeed) and checked up, any my question, and them was enough, has not remained without the answer. Something should be made(produced) independently but so even it is more interesting. What beautiful (and functional!) have turned out bahily and trousers-self-dumps! About, I have been assured, that in them I shall not freeze! Therefore I have gone to a hike absolutely easy and to perish did not gather.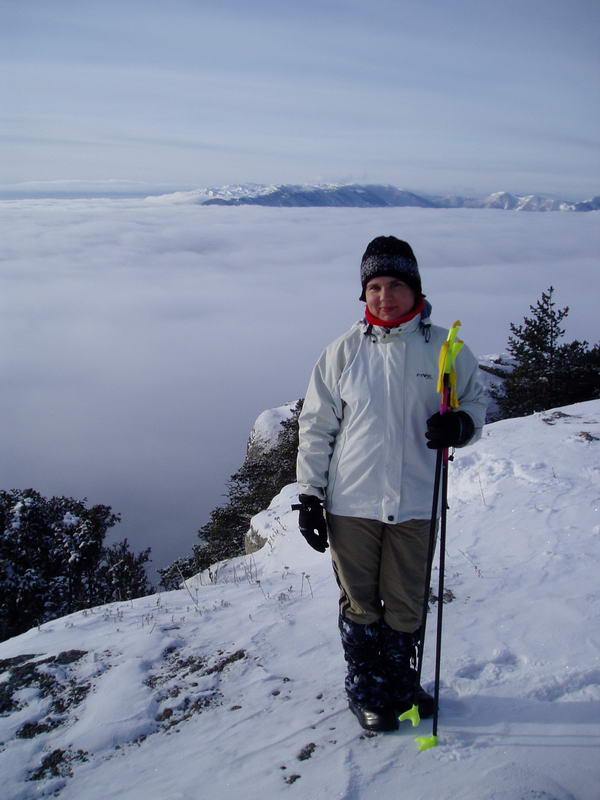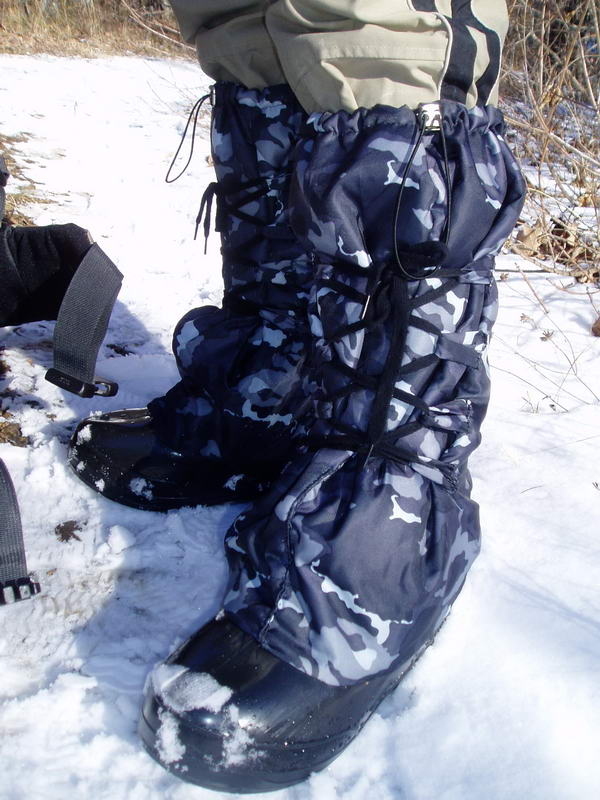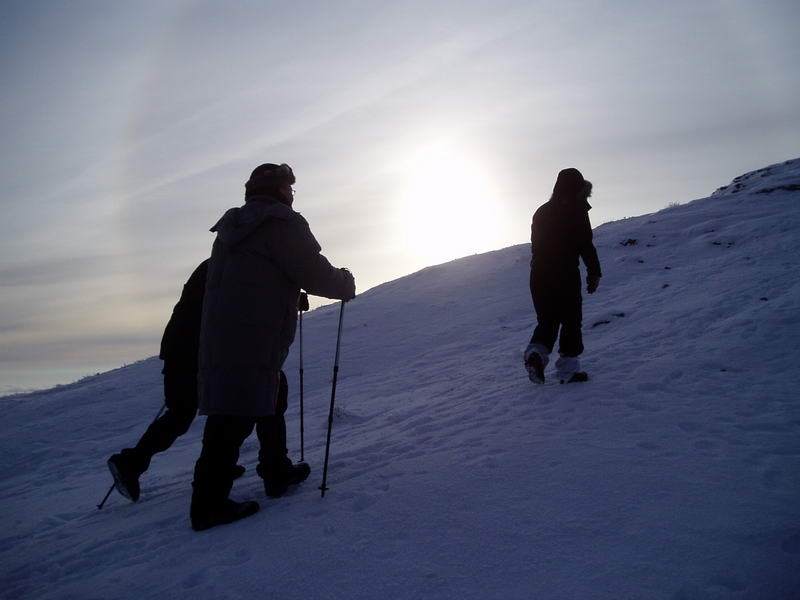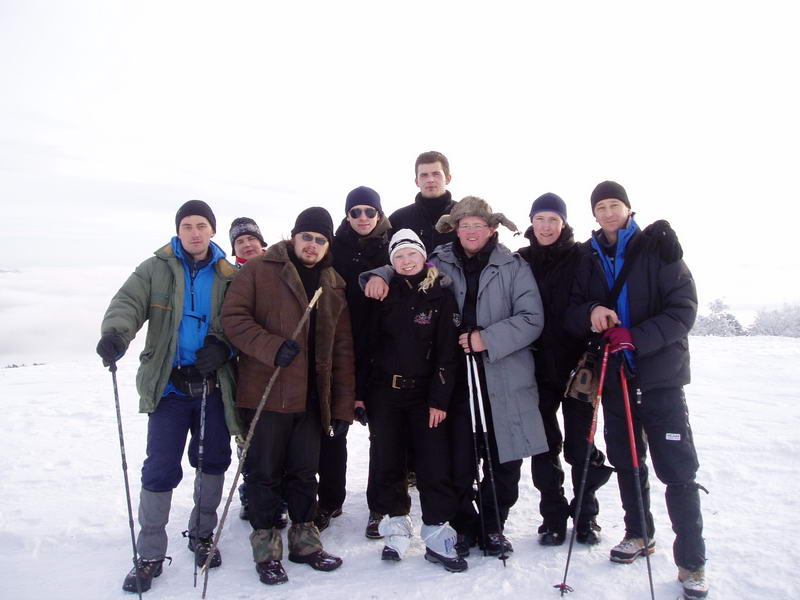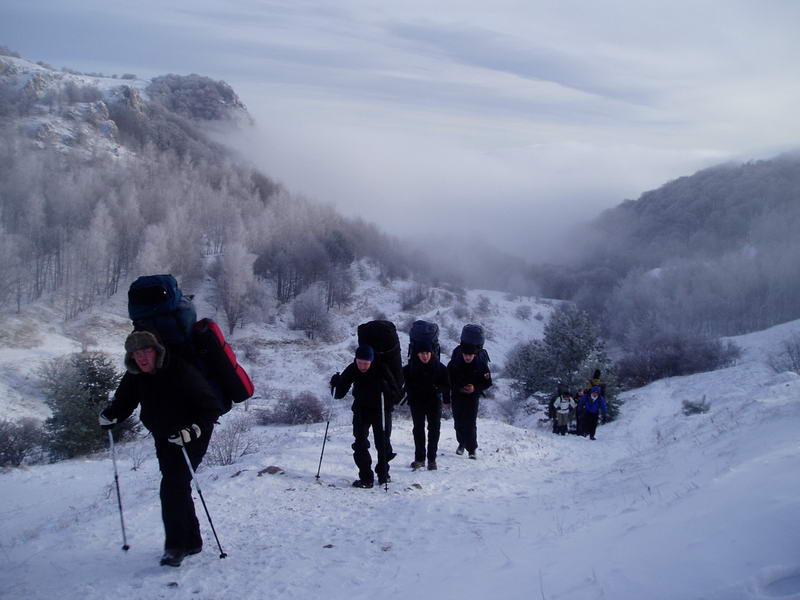 My first winter hike last only three days. A snow, a frost (-16), beauty! Sometimes trudnovato, but as vdohnovljajushche! One after another, the trace in a trace to not lag behind. To me very much were useful a stick, to go it was valid easier. Nights in tent - anything terrible, I was not one. Three persons in two sleeping bags - and already zharko. Plus the tasty and nutritious meal, a fire, correct equipment and any frosts are not terrible.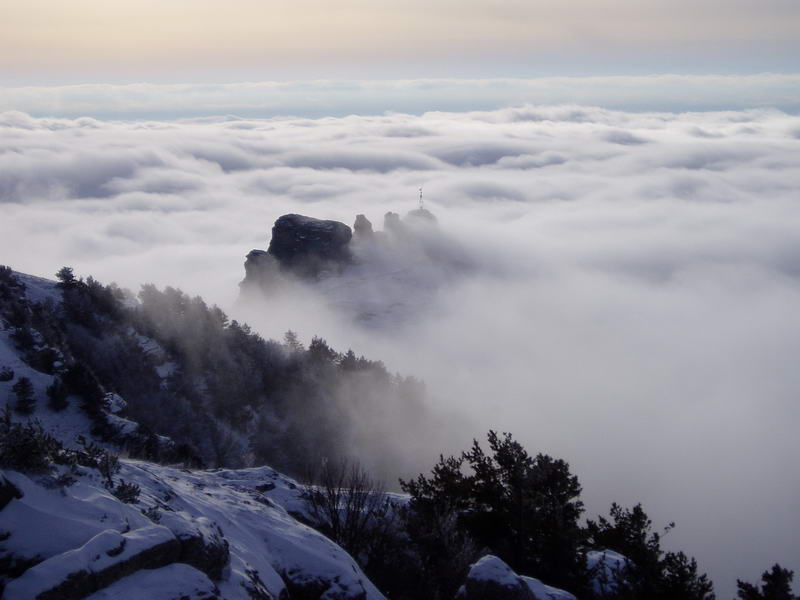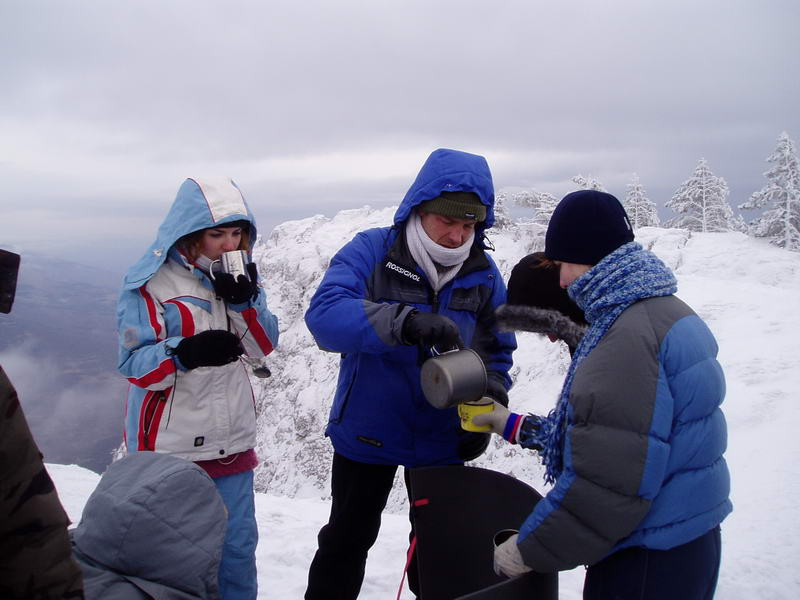 I admit, except for some risk, the winter hike involved me also with that people there will be unusual, not casual. All the same the winter, and not everyone will dare to go. Thanks everyone who was a number(line), me was very much, very pleasantly and easily, I hope, we still shall meet.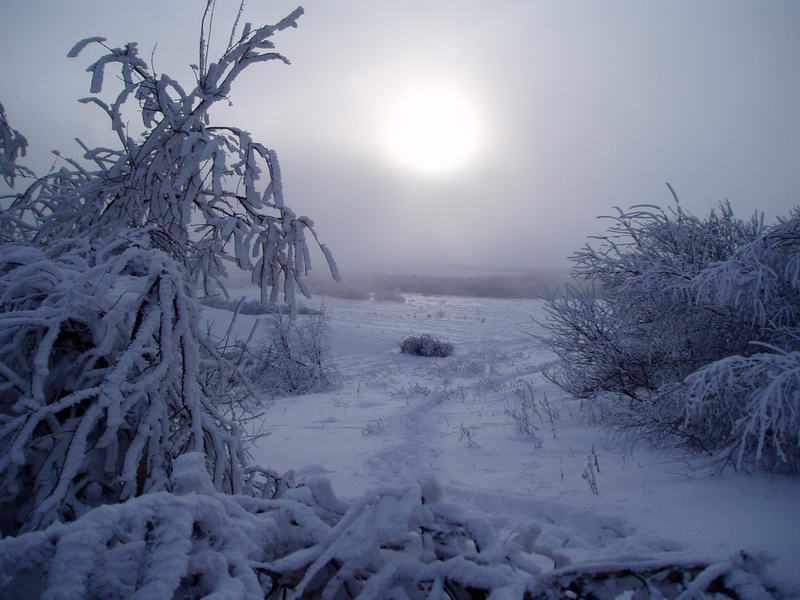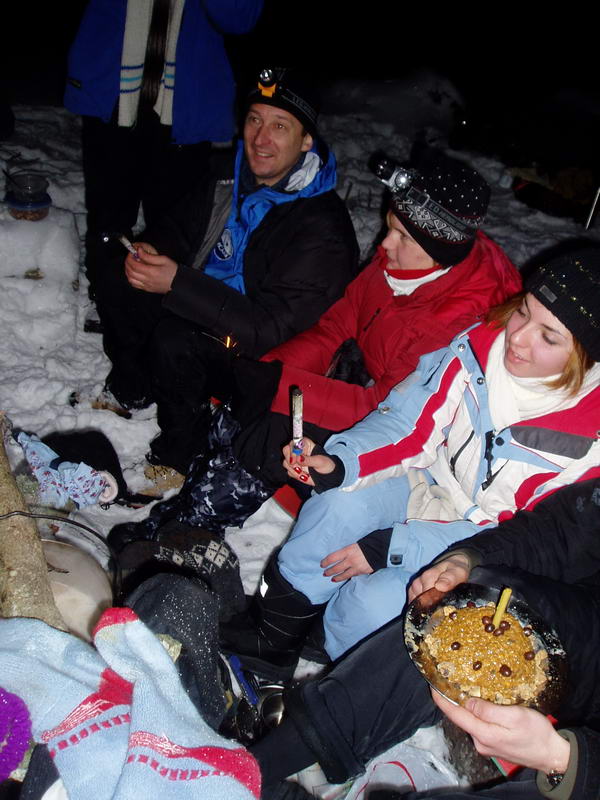 I have seen, winter Crimea is how much beautiful. And now I would like to go again, in the winter while there are no crowds of tourists while silence while the whitest not trampled snow. And Carpathians?.. Take me in a hike!
Tatarintseva Tatyana. Voronezh. January 2009.