Memoirs on a winter hike across Crimea

Yes, I sit, Russia means at itself in a hostel, in Dolgoprudnom. In the street - spring, at the left, behind a computer the neighbour is cut in Party Pocker, moving thousand virtual money. Midnight. Tomorrow early to rise. But pulls on a certain creativity, and in a hike it would be desirable. And time is not present, so though on-recollect a few. Day 1
I have accepted the decision quickly, bats - and we already go to Simferopol. Marshrutka, a track, morning, a fog, a lavender. It is possible directly any hajku the Bass tolkanut, a че-string like:
Damp water pipe.
From marshrutki the head hurts.
As though into the forester to not run.
Mda, here such here wisdom.
We climb uphill. We climb, we climb. Cyril - the guy not a miss, GPS c itself everywhere carries, - a modern compass. We find second half of people. We put camp. We take vodichku from next rodnichka. A number(line) is a certain mountain (Paragilmen).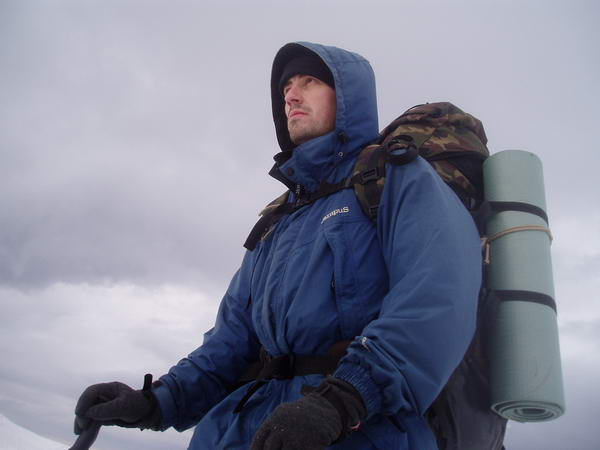 Day 2
Have risen, have eaten, have gone(send). My physical strengths not at height. Has thrown sports, razdolbaj. I eat a snow. Cyril explains to me, that so to do(make) it is impossible, but I all the same eat. To drink hunting.
Have reached the big height (1500 meters), it is a lot of snow. I lag behind. Gains(helps) hot tea on a halt.
And the beginnings still of a song to sing - too very much helps(assists).
Send in addition(Have reached) up to Besedki Winds. The name reflects an objective reality. Me a wind if did not blow off, shtormilo capitally.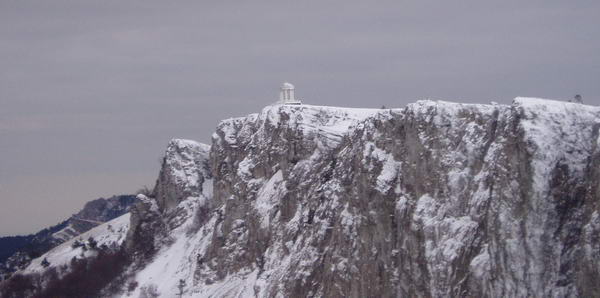 Day 3
Descended(Went) on excursion, on Besedku Winds. Useful experience. To all I speak - excursions in mountains during a blizzard business, though very informative, but the extremely dangerous. Informative - by way of learn(find out), that such really to get a fright. Has departed only meters on 100, has looked back - and camp already and it is not visible. Has passed(has taken place) 500 (actually there was only 100 meters, but because of a blizzard it seemed that very far), was going to go back - and traces has swept up. So it is possible to play in the mobile yeti, edak chasikov 16, and then - in motionless, already yet will not find.
I had precise reference points - Besedka, road, kuchka fur-trees about our camp. But, nevertheless, for a role of the yeti I have passed(have taken place) tests successfully.
We go further. On road we go. But on it(her) to a snow-at-at … it is a lot of. Like hell you will disassemble, where road, and where already a field. Only columns yes GPS helps(assists).
We go down. Have passed(have taken place) parking the forester. Have passed(have taken place) a feeding trough for deers. I at them have borrowed(lent) salt a piece. Wished 5 griven to leave, but has thought that at a deer barsetki is not present to put, and the forester will spend on drink all.
Send(Have come), have put camp. Beside the aunt with djadkoj from Feodosiya. Djadka a fire to kindle(heat) is not able, uses gasoline. But it does not help(assist) it(him). Well, we apply sharpness and experience of the previous hikes - the fire is ready to the use.
We prepare for noodles, we burst it(her) with sprat, together we abuse JUshchenko and we praise JAnukovicha. Cyril philosophically observes of this marasmic process.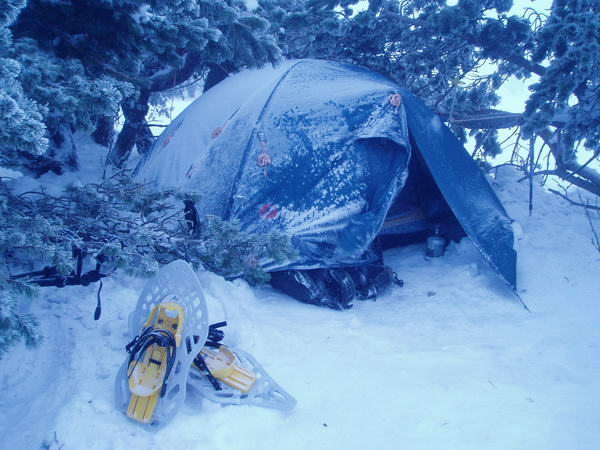 Day 4
And-and … It was pulled, vylazhu from a sleeping bag. It is damp.
We go down on gorge downwards. On road it is surveyed water system, still imperial times of construction.
We climb upwards, we stamp already on there is nobody settlement (settlement Soviet). Send in addition(have reached) up to there is nobody spring Kohannja. Have typed(collected) bewitching H2O and have gone(send) further.
Have sat down(Lodge) on the bus - on road service station (to Yalta). Again the bus - up to aju-ñáúá, the Bear-mountain if I have correctly understood.
Have arrived. Around grape fields. Only naked branches. It is sad. Though is even more sad in the summer - branches are bent under weight golden grozdev grapes, but serious children(guys), with dubinkami, do not doze, and vigorously drive away hungry tourists.
We go, buhtim about a life, about a self-locking device. Krotova it is recollected.
We climb uphill, darkens. Dolezli up to there is nobody a plateau, have put tent. Have met the local lost the way pilgrims, Cyril has specified to them a way to rescue, and they have gone(send) downwards.
We lay in tent, riddles everyones it is solved. A riddle about 2 cords which artfully burn also certain time set, I have not guessed. That - the world is full of secrets and riddles.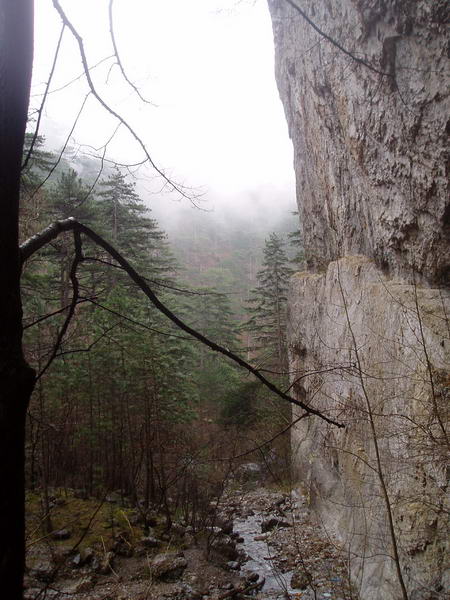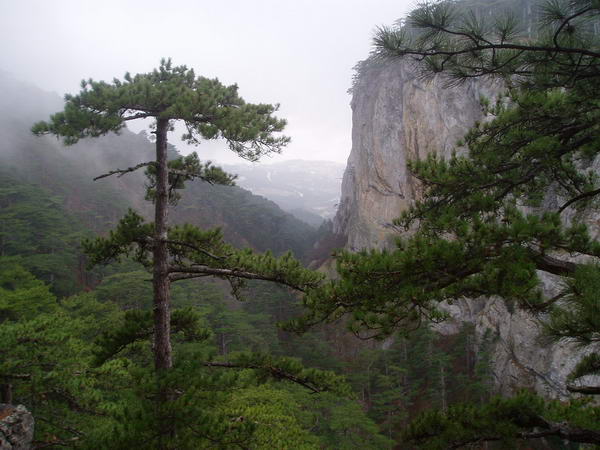 Day 5
Artek. In my imagination it was children's paradise. Edge(territory) of an eye I have looked at it(him) from mountain. There Is children's paradise from above yellow.
We go down further, we see the rests of an ancient Greek churchlet. We eat dried bananas, it is very tasty.
Djadki in the sea by boats fish.
Have gone down in sanatorium, have passed(have taken place) on quay. Well. Warm(warmly), the sea pleshchetsja, the seagull fly.
We stamp up to a stop of the bus. I buy to myself a soft drink local.
Have arrived on station, have bought(purchased) from local bigwigs tickets.
In a train it is communicated with the colonel of frontier troops, goes to Kiev to raise(increase) qualification. There Are spies and saboteurs they any more are not engaged. More increasing(more and more) drugs, yes contraband everyone. Boringly.
We play « Guess a situation ». Type - on a Kreschatik the dead(sickly) seal lays, and under it(him) lastoj blinks noutbuk in mode Sleep, and vindovs on it(him) license costs(stands).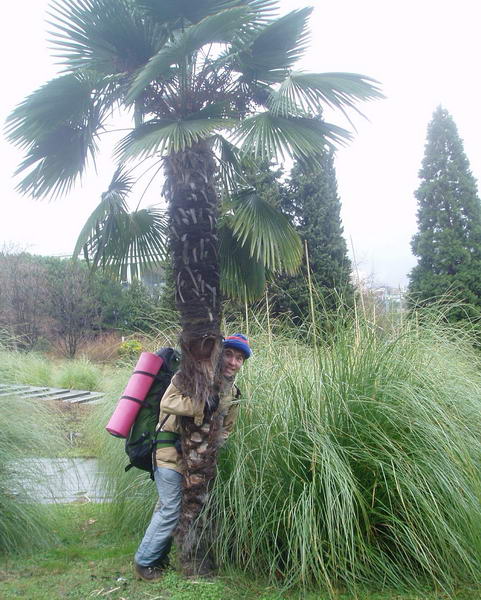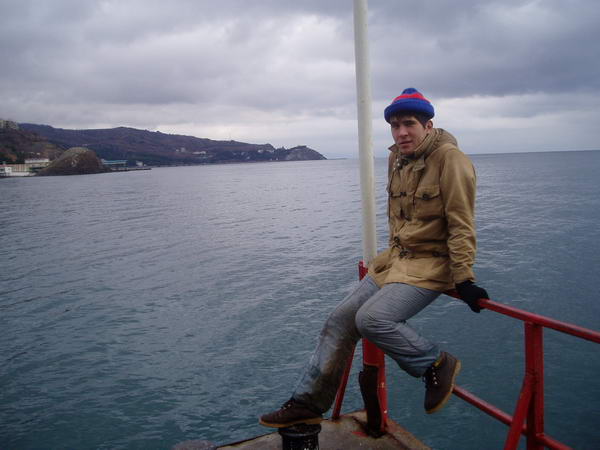 In general the hike has liked me. CHe (Word prompts Chu) wanted - has received wholly.
The motto: Throw out a computer in a window, a sofa sell to the neighbour, the TV give orphans and go to a hike!
Easter cake Feodor, 4 rate FMBF MFTI
On March, 31st 2007, 1:05