Freilichtmuseum Pirogovo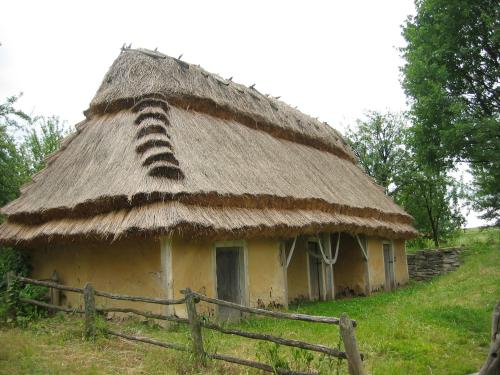 12 km südlich des Zentrums von Kiew zwischen den Ortschaften Perovo und Feofania erstreckt sich auf 150 ha dieses Gelände. Nach den verschiedenen Regionen der Ukraine sortiert findet man Bauernhäuser, Kirchen, Schulen und Windmühlen. Sie zeigen die Baustile der Karpaten, der Zentralukraine, der Sloboda-Ukraine usw. aus dem 17-ten bis 20-ten Jahrhundert.
Things you'll see
Various types of houses, churches and mills either brought from or constructed as originals from different regions of Ukraine. The construction of Pirogovo began only in 1969 but the look and feel of 17th and 18th centuries have been successfully recreated. Inside the houses there are usually souvenier shops, in the churches you can see icons, old altars and other religious items. You can also get a guided tour (ask at the entrance).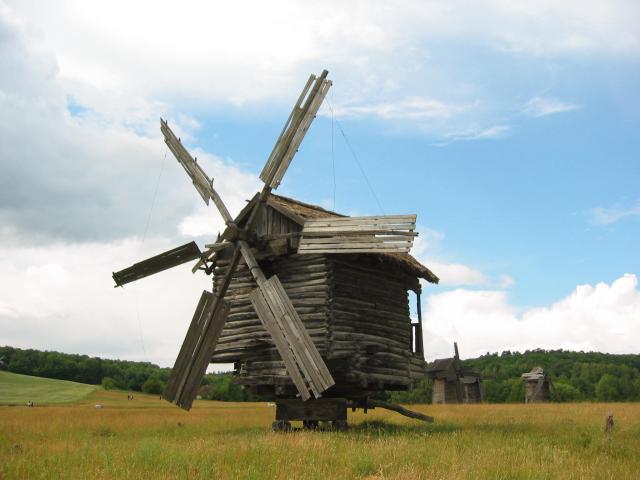 Things to do
There are several restaurants and cafes in the skansen as well as a shashlik place so you can rest and try all kinds of traditional Ukrainian food. The craftsmen have a little market there so you can look and buy away - handmade table cloths, embroidery, shoes, wooden kitchenware, accessories, sculptures, pictures, hats and more is on sale. You can also take a ride in a horse carriage - 30 UAH for a ride that lasts about 15 minutes.
Practical things
There is a parking lot at the entrance as well as a small convenience store where you can buy water, drinks and some snacks. There is no smoking in the area. On national holidays there is usually a special program.
How to drive there
To drive to Pirogovo head down Krasnoarmyiska,at the end turn right to Druzhby Narodov, pass Moskovska ploshad and follow signs to Zhytomir & Odessa. Pass Holosiivskyi Park (Exhibition center) and continue straight until you reach the Ring Road (Okruzhnaya). Exit under the bridge to get on Okruzhnaya, once there follow signs to Kharkov. When the road narrows, the division between the lanes disappears and you see green hills in front of you, watch for a violet gas station. When you pass that, take the first U-Turn, go back about 300 meters and take first right - there you will see a sign in Russian saying 'Muzey'.
Or use Marshrutka 156 from metro Lybydskaya.