Beskyd ski resort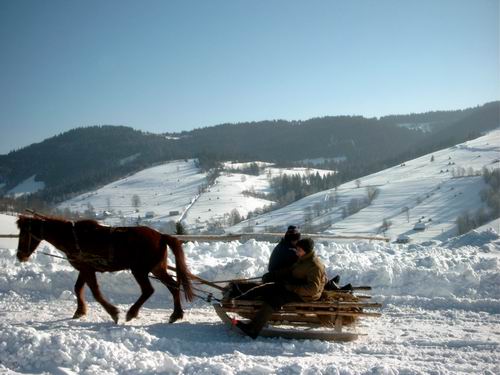 Beskyd ski area is located at the village of Verkhniy Studenyy off the Kiev-Uzhhorod train line. However, access is a bit difficult because the trains no longer stop at Beskyd station. You need to get off at the next stop (Skotarske), walk down to the elektrichka ("electric train") stop on the same line and get on the elektrichka going in the opposite direction (approx. 20 min. after the Kiev-Uzhhorod train passes through) and this time get off at Beskyd. Here you have a one-hour walk over the hill to get to Verkhniy Studenyy. Most mornings horse-drawn sleds will be there to take visitors to the village.
An easier way, perhaps, is to take a taxi to Verkhniy Studenyy village from Volovets. Taxi drivers will find you themselves at the train station. It's about a 20 km drive.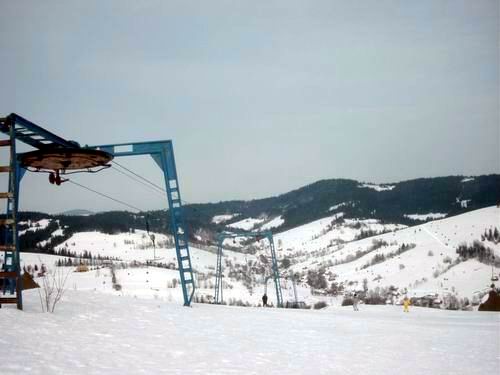 The elevation is about 850 m above sea level, and snow cover is reliable. Beskyd has an 800 m long tow lift and a nice wide mountain that you can get down several different ways. There is now a second lift around the corner that has a shorter but fairly steep run. In general, Beskyd is for lower-intermediate and intermediate skiers. There are two or three places to rent skis in the village and at nearby Edelweiss hotel. There are two cafes at the bottom of the mountain.
Fill out this general hotel booking form if you would like our assistance in booking accommodations in Verkhniy Studenyy village.
www.skiukraine.info