Peculiarities of Skiing in the Carpathians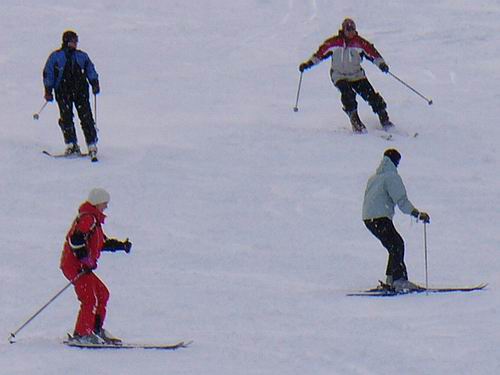 Separate ski tows often belong to separate owners. These tows are run by locals who don't announce their work schedules. Sometimes they shut down for inexplicable reasons. Try finding this information on the Web!
Most of these ski areas are next to villages and aren't actually in the places with the best possible skiing conditions (i.e. high elevation, good topography, etc.). Most ski runs are hay fields during the rest of the year.
Horse-drawn sleds are a normal means of transport throughout the Carpathians. Hop on for a ride up to the slopes!
Skiers lose their balance and fall on the tow lifts all the time. Be prepared for frequent stops.
The level of skiing mastery in Ukraine is fairly low because people have only recently discovered downhill skiing. The majority of skiers on the slopes are beginners and lower intermediates.
Local villagers come up to the slopes and stand out in the cold all day selling tea and coffee from thermoses and home-made snacks. www.skiukraine.info