Romantic collection
9 days Distance: 100km A level of complexty: average Price: 250 Euro
The route of a hike is developed specially for May holidays 2009. It is valid Romantic Collection - the collection of the best that is in Crimea. For the beginning places known and superpopular: the Grand Canyon and the Ai-Petri. But the further, the will be people and more nature less: hollow besh-ФС¬ЎС, the Devil's ladder, Forossky an edging, bay Laspi, cape Ajja. And toward the end - the SEA! Night on a wild beach the Fig and finish in magic Balaklave. The nearest arrival - on May, 2nd, The plan of a hike:
1 day. Simferopol, Falcon, a rock Eagle Zalet.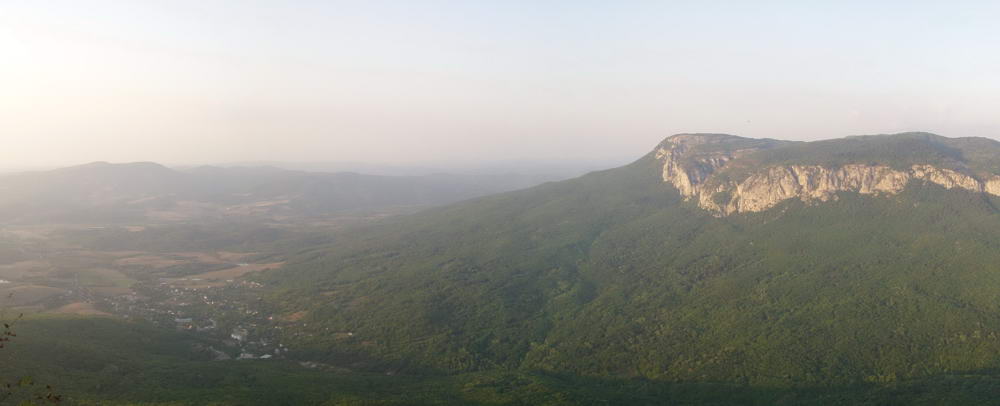 the Group gathers on zhd station of Simferopol. We distribute(allocate) products and equipment and we leave to a place of start - in settlement Falcon (we go through Bakhchisarai). Rather short, but the steep slope on a rock Eagle Zalet From here begins. It is necessary to suffer a little, in fact above we are waited with a lodging for the night simply shaking(amazing) a kind on open spaces of Internal Crimea and vkusnejshaja water from lake in cave danilcha-¬«нб.
2 day. Falls Serebrjannyj, the Grand Canyon of Crimea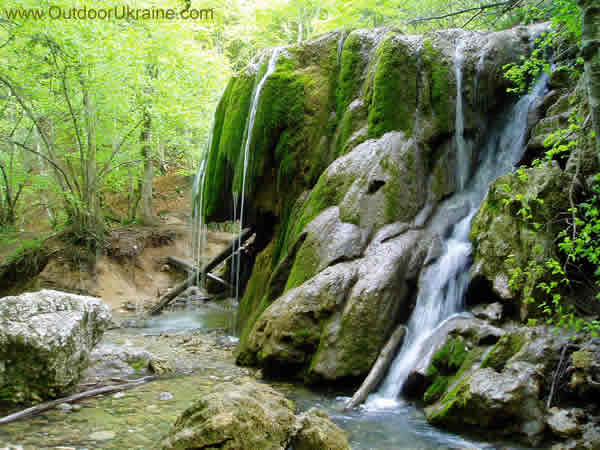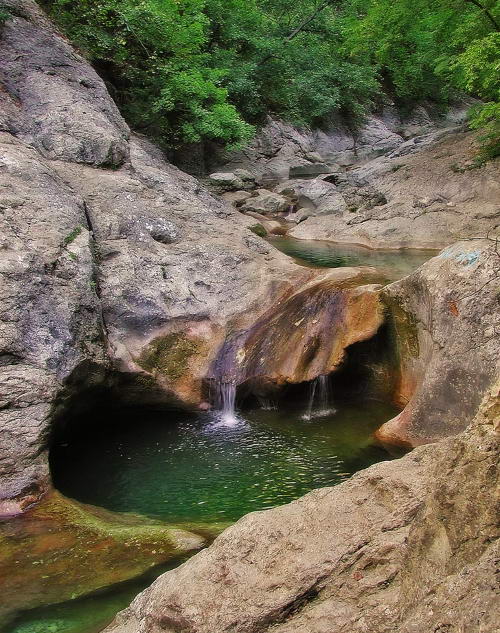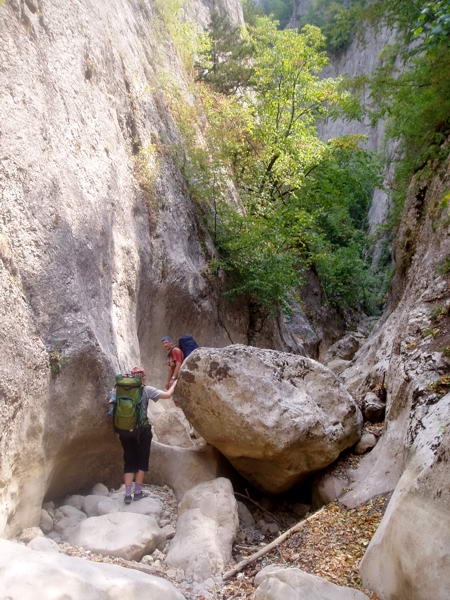 Through a cordon the Tea small house we shall leave on old " road of miracles ". Here there will be also a platform with a kind on the Canyon and the lake Jusupovskoe feeding numerous cascades and vodopadiki, and certainly falls Serebrjannye of a jet. Further - it is more, we enter into the Grand Canyon of Crimea. We go on a bottom, we bathe in Blue lake or the Bath of the Youth (on a choice). Then we begin rise aboard a canyon what to look at it(him) from above. For the night we shall stop already on other party(side) of gorge, on turstojanke Is brisk.
3 day. Rise on the Ai-Petri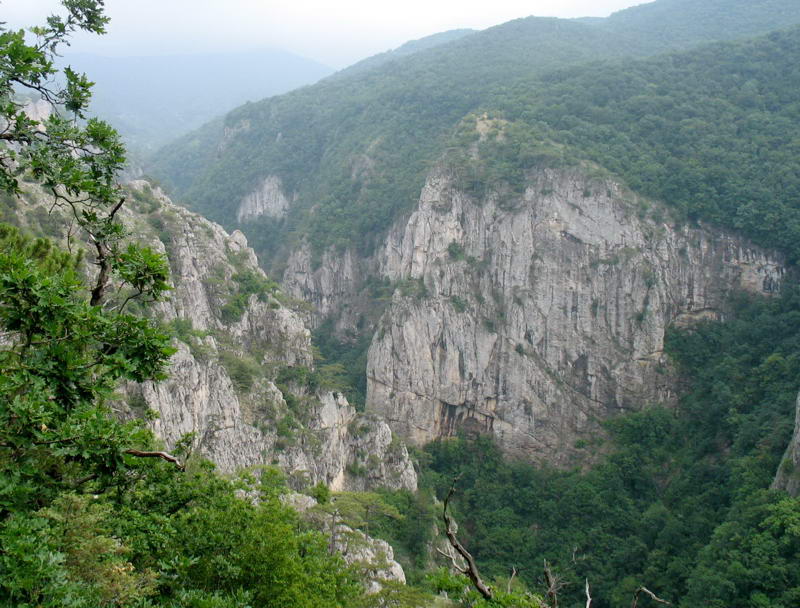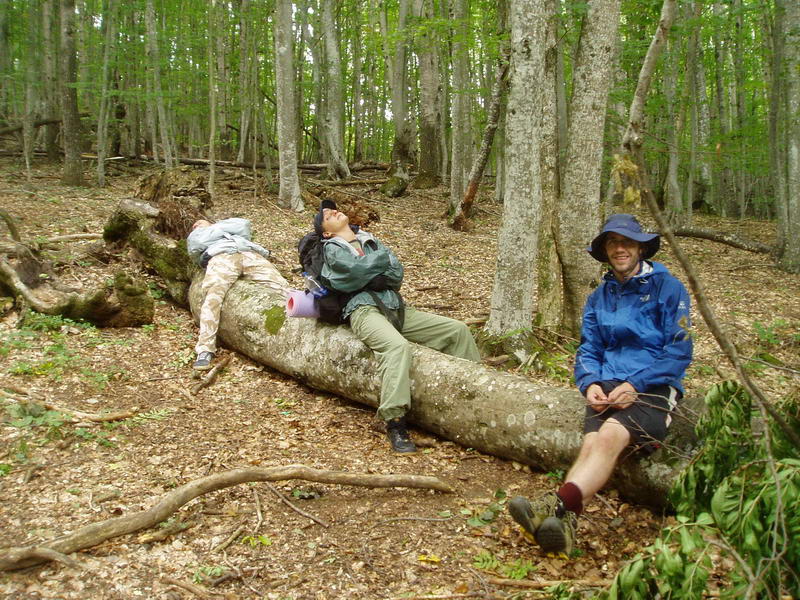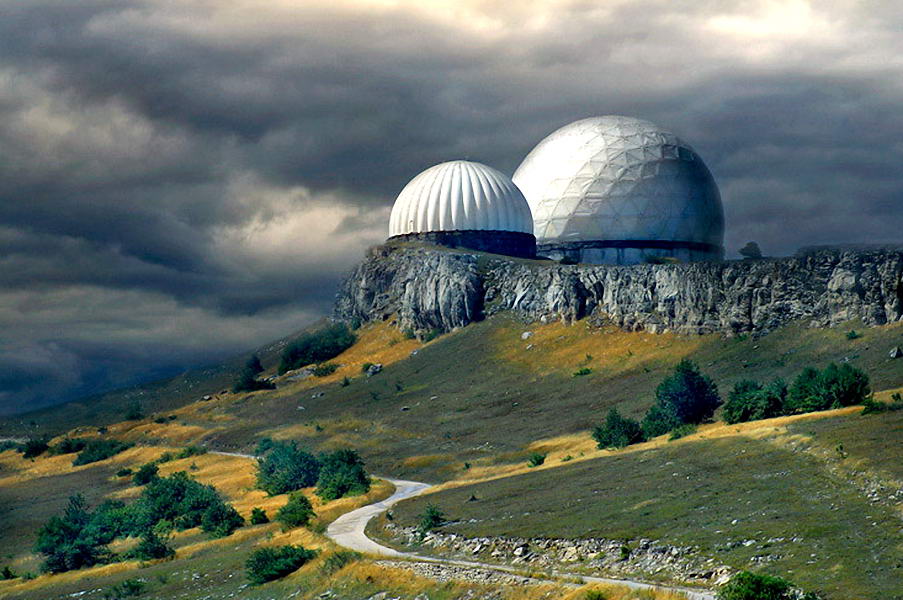 "Heavy" and "easy(light)" days in a hike alternate. Yesterday we went downwards, today we gain height. We should climb up the Ai-Petri. Actually, road there simple, simply a little monotonous (prepare a player or the sea of jokes). But here the wood parts also we on a plateau of the Ai-Petri. Directly opposite snow-white domes of radars. And in several kilometers to the south - edge(territory) of a plateau where we also shall stay the night (with a kind to night Yalta).
4 day. Zubtsy the Ai-Petri, hollow besh-ФС¬ЎС.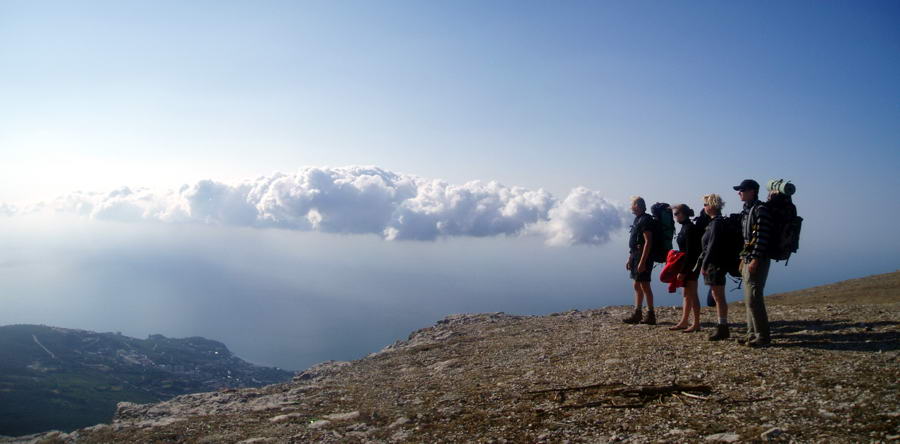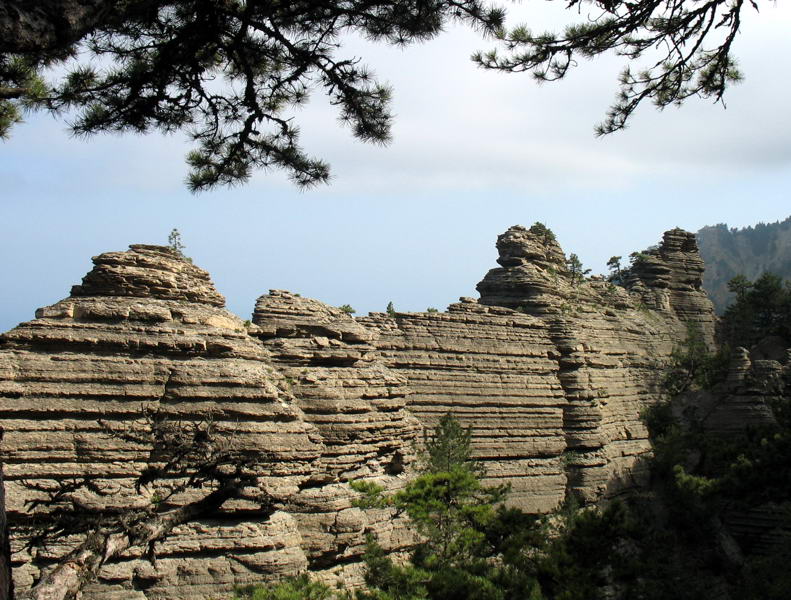 In first half of day we with half an eye shall look at the cable-way and east market surrounding it(her), we descend(go) to zubtsam the Ai-Petri and whenever possible we shall quickly leave(abandon) these crowded places. Picturesque tropka running on the edge(territory) of a plateau, will lead us to hollow besh-ФС¬ЎС. This natural amphitheater - an excellent(a different) place for contemplation of a decline, under sounds of amicable singing mountain frogs.
5 day. Forossky an edging, the Devil's ladder.
Continuing the way on the West we shall go on the same plateau as yesterday. But it looks(appears) absolutely in another way. The footpath winds through dense thrickets of a blackthorn and kizila, the whole garden of wild apple-trees and pears. Mountains gradually become all below, and the boundless sea all is closer. To the sea the ancient track the Shaitan-јСУсуСЎэ (the Devil's Ladder) conducts. After it(her) Romans, and we went still.. We shall not go. To us still early to the sea :)
6 day. Forosskaja church, Bajdarskie a gate, bay Laspi.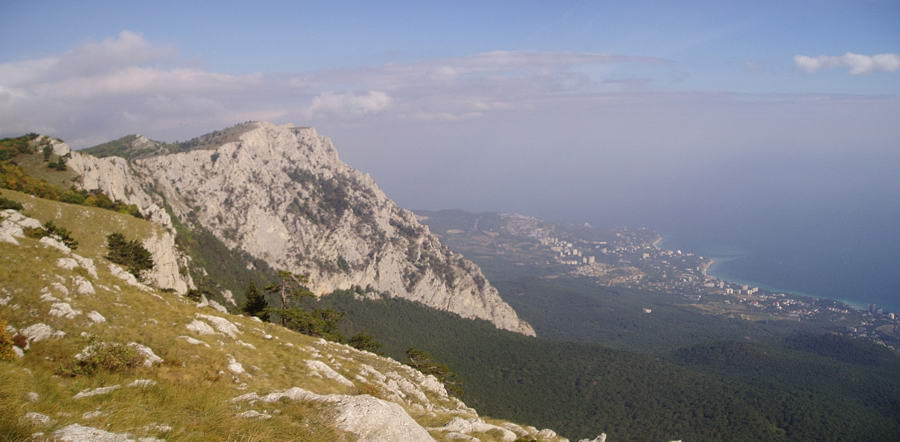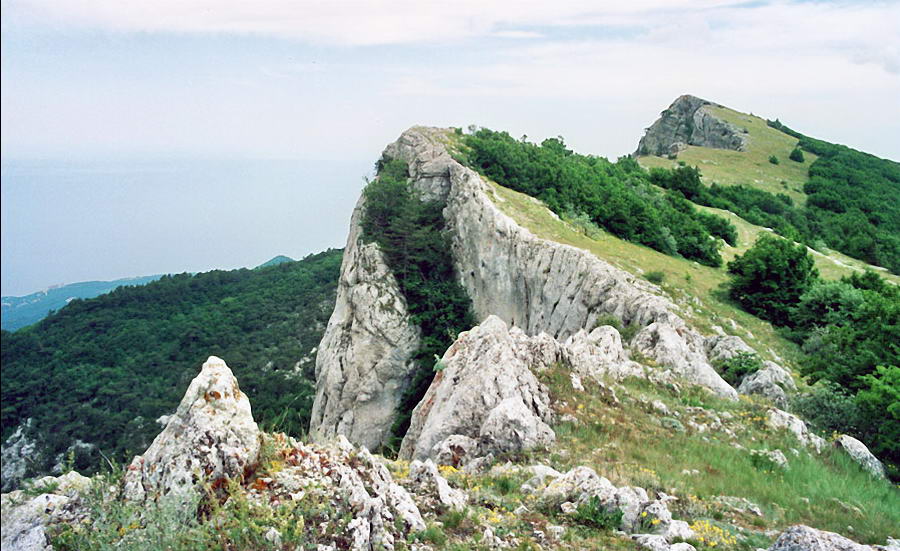 Along well-known zubtsov forossko-¬бЯФУ«»«ЅэЯ¬«® walls (a rocky wall) we shall approach(suit) to the most beautiful Forosskoj to church. It is easy to guess that somewhere nearby Foros. And and it(he), far below! And we again upwards. Through pass Bajdarskie a gate we climb up the next mountain ridge. Suffer a little. Behind it(him) we are waited with bay Laspi and the deserved rest.
7 day. Cape Ajja, the Large sum-¬бn, strengthenings on kokija-¬бn.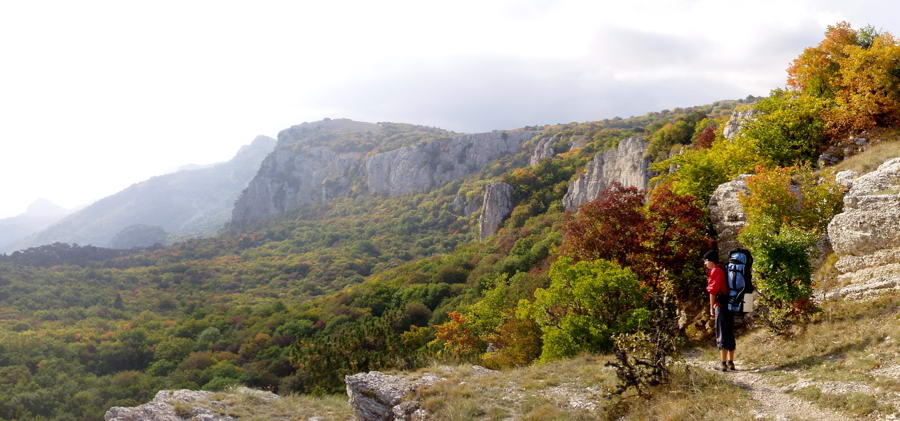 From a bay we again shall rise in mountains. It will be a rock the Large sum-¬бn - an ideal place for ljubovanija bay Laspi and mountain ridges surrounding it(her). Somewhere behind them it is hidden Foros and the most southern point of Crimea - cape Sarych. Hardly below us in a wood ruins of ancient church of sacred Ilya. And along edge(territory) of a plateau goes imperceptible tropka to following top kokija-¬бn where we and shall stay the night. Here there is no water (up to a spring of minutes of 30 walkings) but there is a tremendous kind on the sea, far fires of Sevastopol, and the Forgotten world at us under legs(foots). Even ruins of confidential object "Sotka" at top are looked on the picturesquely and mysteriously. At light of a fire polurazrushennye bunkers remind imperial barrows in Kerch and... Played imagination not soon still will agree to go to sleep.
8 day. The forgotten world, the Beach the Fig.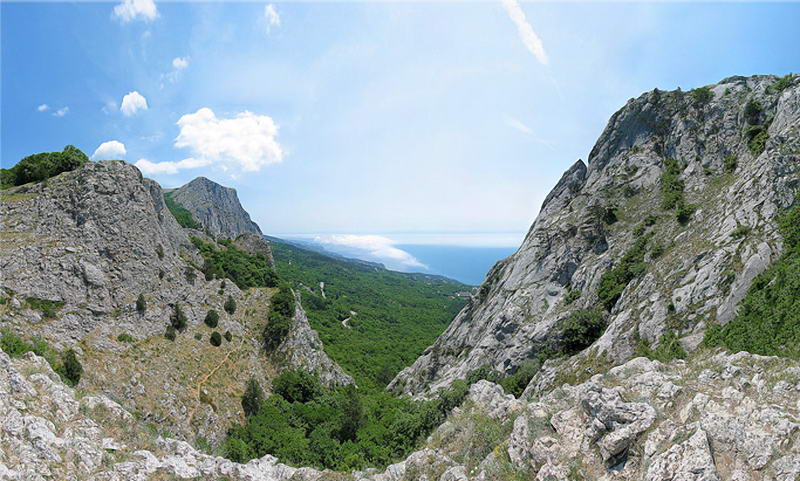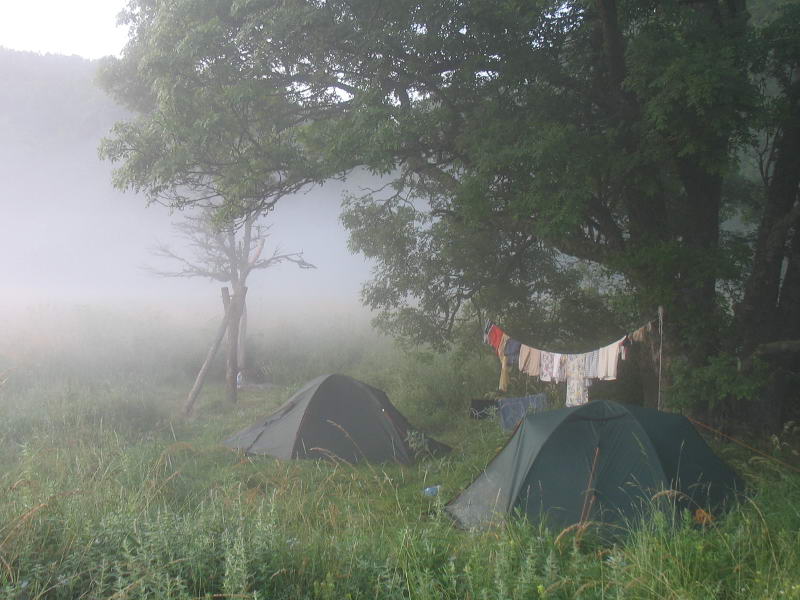 Once again having admired the far waves broken about stones of the Forgotten world we we shall go to a way. The road will deduce(remove) to one of few operating(working) military objects in these edges(territories). Now it(he) does not cause sacred trembling, but much reminds of former years of blossoming. Under everyone kustikom here sprjatano on the PILLBOX, on each rock on the aerial or a viewing tower. But it is time to us to hasten(hurry), ahead the long-awaited sea. On a lodging for the night we shall go down to a wild beach the Fig.
9 day. A flank of death, Balaklava.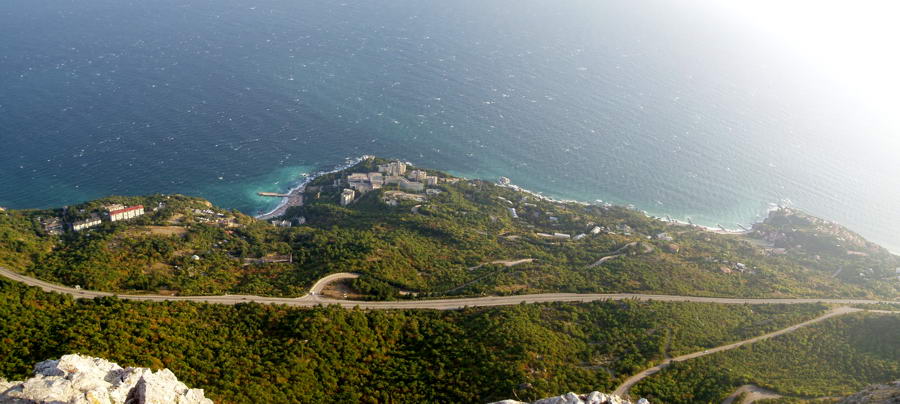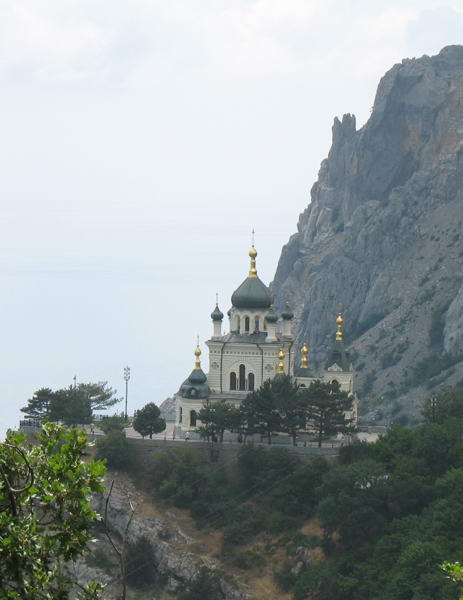 Along the sea, through beaches Gold and Serebrjannyj, by ominous Flanks of Death, we shall steal up to Genoa fortress CHembalo, kontrolirueshchej an input(entrance) in Balaklavskuju a bay. There, on quay Balaklavy our hike will end. From here for half an hour it is possible to reach Sevastopol. And it is possible and to not hasten, descend(hurry, descend;hasten, go;hurry, go) on opposite coast of a bay, on excursion in underground base of submarines.
Notes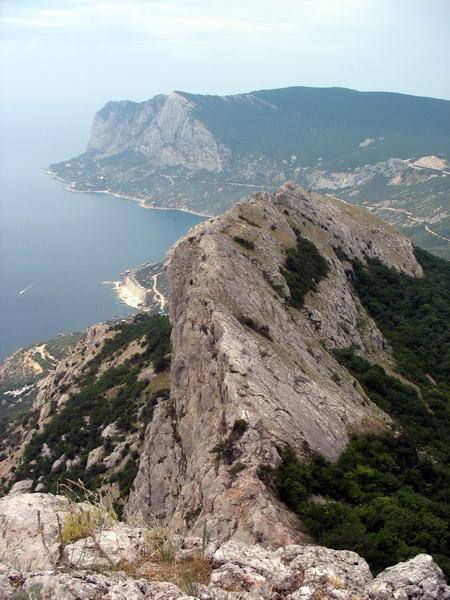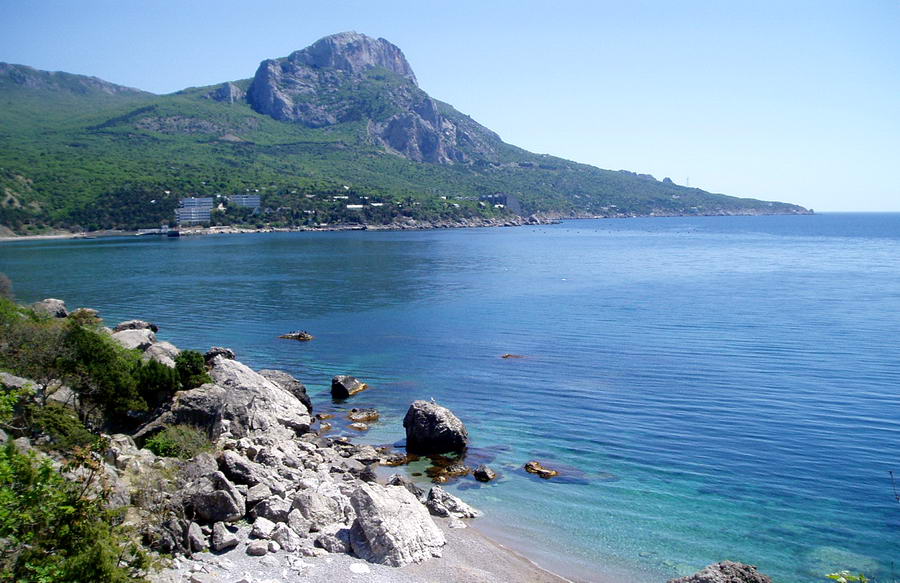 It is an independent pedestrian hike. All necessary (tents,) we bear(carry) the foodstuffs with ourselves in backpacks. The plan of a route is not dogma (the instructor can change a route). We on anybody do not depend and we can go how we shall want. The main thing - to receive pleasure from each step.
Cost of the tour: 250 Euro
Payment by cash in the end of a hike.
Into cost of round enters: three meals a day on a route, services of the instructor, registration in контрольно-saving service, the medical insurance.
Into cost of round does not enter: hire of equipment, a payment for visiting of paid sights (nearby 60 griven), travel to transport (approximately 50 griven).
Esteem about our discounts and the order of payment.
Additional materials
* the List of necessary things and equipments
* Responses of clients about round " Water and Stones "
* the Card(Map) of a route
* Answers to often asked questions (FAQ)
Application form